Caught in a Fairy Tale - Misty Rae Carson (Jody Stewart-Regner)
Caught in a Fairy Tale
Warrior Girl Music says: R&B/Pop song with female vocal with simple piano accompaniment. Introspective song about a relationship. Good song for a scene reflecting back on a romance!

Jody Stewart-Regner - Bio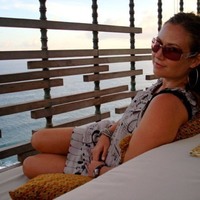 Jody is a Canadian songwriter/lyricist who is currently living the UK. She finds inspiration to write by watching the world around her. Then she connects simple words with beautiful melodies that stirs emotions within the listener.
https://twitter.com/stewiereggs
Contact:
jodyregner@icloud.com